We're pleased to offer the following services in our Brownwood Veterinary Clinic:
Click here to read about Dental aftercare instructions!
Click here to read about Surgical aftercare instructions!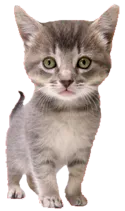 Baths
You're a loving dog parent who wants their pet to enjoy a full life. But when Fluffy get's into the mud, the fun's over… or is it? With your busy schedule, the last thing you need to worry about is your dog's hygiene. Fortunately, we offer a hassle-free option. Bring your dog to the clinic for a bath and wash those worries away. With our deluxe bath bundle, your dog will also receive a nail trim and anal gland expression. All bath services come with ear and eye protection against suds that cause irritation.
Grooming
Make your stop count with our in-house grooming service. When your pet needs extra care, we're your one-stop-shop. Get your canine on the road to an exceptional grooming experience, without the shortcuts.
Preventive Health Care
We offer a full line of preventive medical care, including vaccinations, parasite prevention, and screening tests. A physical exam is performed with vaccinations to evaluate overall health.
Flea and Tick Control
Join the initiative for flea and tick prevention. We have a wide variety of products and can counsel you on which ones best suit your needs to control these annoying and dangerous pests.
Dental
Bad breath? Tooth discoloration? Red or swollen gums? These are some symptoms of one of the most common diseases affecting pets over three years of age. If left unchecked, Periodontal disease can become so severe that it spreads into other vital organs such as the heart, liver, and kidneys.
Luckily, Periodontal disease is now preventable. We provide ultrasonic scaling and polishing to treat dental disease and help give your pet a winning smile. But to maintain your pet's dental health, you need the right tools in-between visits. That's why we carry a full line of dental care products for home care. Call today to schedule a consultation with our team of veterinarians and highly qualified veterinarian technicians.
Nutrition
Good health begins with a complete and balanced diet. We keep the clinic stocked with the full line of Hill's Science Diet products (including treats and prescription foods). Need help? We'll help you choose the best diet for your pet's health and life stage.
Animal Emergency Care
Some things can't be prevented. If you have a veterinary emergency outside of our normal clinic hours, call the clinic (325-646-0514). Our 24-hour answering service will help you get help for your pet. In the event that the Answering Service is unable to reach the doctor, they will direct you to our recommended emergency hospital.
Pet Surgery
A wide variety of surgical procedures are performed using the latest forms of anesthesia to aid your pet's safe and quick recovery. During surgery, your pet is monitored by Dr. Bailey or Dr. Decker-Evans and our technicians. Our surgical monitoring equipment evaluates heart rate, ECG, blood pressure, respiratory rate, and oxygen levels. Post-operative recovery is eased with the use of heated recovery cages and appropriate pain management whenever needed.
Laboratory
Our in-house lab provides quick and accurate testing for many medical problems and for routine pre-anesthetic screening. We also have a full range of testing capabilities with our outside laboratory.
X-Ray and ECG
Our clinic has the capability to perform x-rays and electrocardiograms (ECGs) as well as referral consultations when needed.
Hospitalization/ICU
Our trained nursing staff provides supportive care to both ill and critical patients. Electrolyte and fluid replacement as well as oxygen and respiratory therapy are often a part of our critical care regimen.
Other Items
For a variety of supplies for pets (and their owners), visit our Pet Boutique within our clinic at 2705 Austin Avenue. All items are screened by our doctors for safety and health concerns.